We pride ourselves on communicating clearly to clients and avoiding confusing tech jargon. Our helpdesk technicians are trained to provide friendly and responsive support to our clients. In particular, they assist with the remote management of client devices, such as desktops, laptops, servers, tablets and smart phones.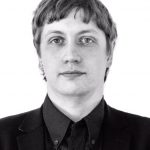 Michael Lawrence
Michael Lawrence is the lead technical support engineer and helpdesk manager at Computerology.
Having started his career with an interest in IT, Michael began as a technician offering freelance computer and consultancy services. Handling computer maintenance, software repairs, network set up's, and other IT services he helped customers both in person and remotely, eventually expanding his client base to include personal and corporate accounts.
Prior to Computerology Michael worked at Sony Ireland. Handling customer experience, promotion activities, and sales processes he was in charge of coaching new staff, product training, and partnering with internal and external promoters to ensure maximum success.
With close to 15 years of industry experience, Michael is well versed in client queries and solutions. At Computerology Michael continues to bring extensive product knowledge and experience to all of our client's needs. From device encryption to data migrations and diagnostics, Michael's dedication to customer satisfaction is exemplified in his commitment to solving any problem a client faces.
Always enjoying learning new things Michael has taken classes at University College Dublin and North Essex Community College.
Connect with Michael on LinkedIn.
New Opportunities
We're always on the lookout for candidates with a real passion and interest in what we do for our customers.  If you think you fit the bill, please apply at info@computerology.ie
Current Vacancies: We currently have a short term contract role open for a Technical support engineer.