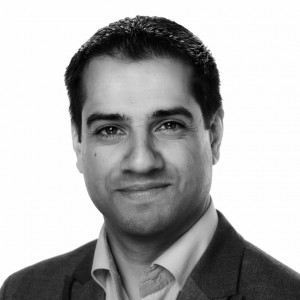 After moving to Ireland from his native London in the mid-2000s, Raj Gosal recognised the need for IT support services that were specifically tailored to meet the needs of the SME sector.
Initially working as an IT consultant, he frequently encountered SMEs that were dissatisfied with their existing service-providers.  In particular, he noticed many SMEs were struggling to keep pace with technological change and failing to take advantage of relevant technologies to enhance their business performance.
Founding Computerology
Raj established Computerology in 2010 to make it easier for SMEs to access IT supports and services that really meet their needs.
From the start, he prioritised clear communication with his clients.  He ensures all team-members at Computerology not only have excellent technical skills and expertise, but also the ability to communicate complicated IT issues in a user-friendly way.
Raj personally oversees all client accounts, drawing on his 20-plus years of industry experience to provide both hands-on support and strategic advice.
International Experience
Prior to moving to Dublin, Raj was European Head of IT for JDA, a leading provider of supply chain solutions for more than 4,000 customers worldwide.  In this role, he managed IT teams in five locations across Europe, and frequently travelled to the US to ensure effective alignment between European operations and the company's global headquarters.
Raj holds an honours degree in Computer Science from London Metropolitan University.